Cheque this out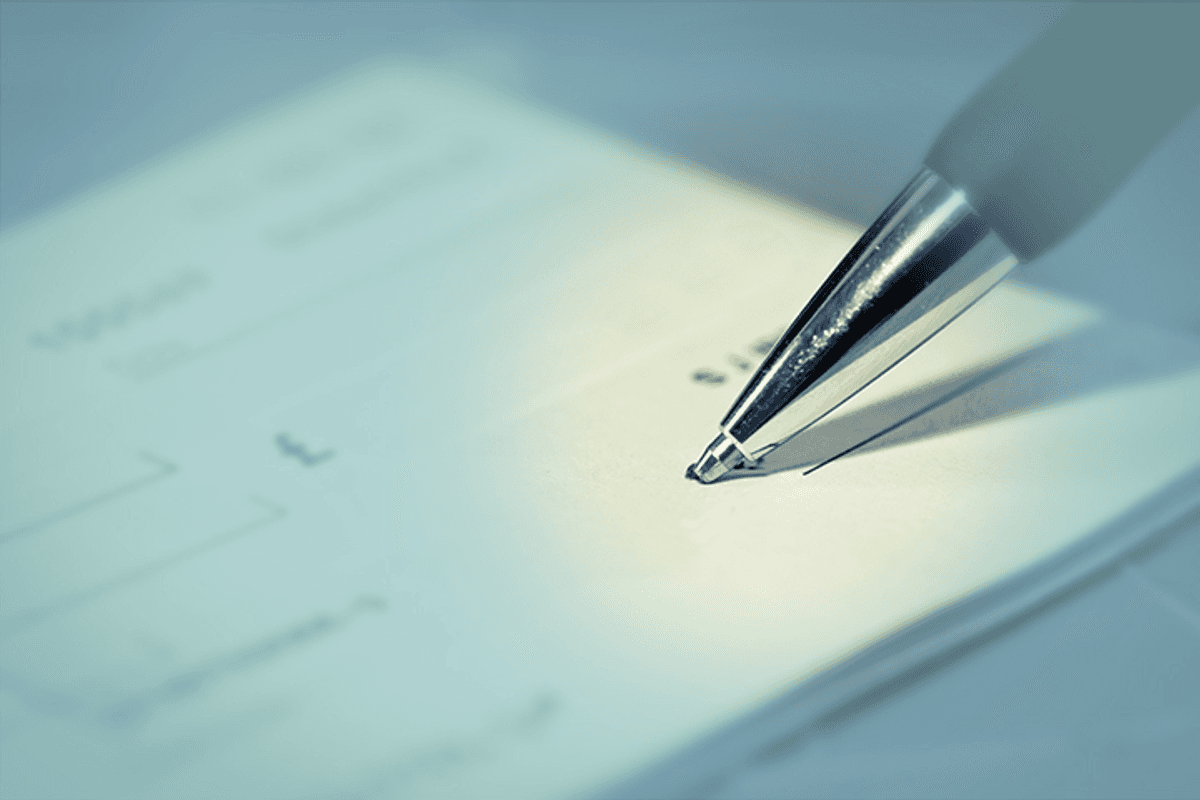 In today's financially challenging fast moving technological world, where delivering more for less is the mantra, it is pleasing to see Her Majesty's Courts and Tribunals Service (HMCTS) embracing electronic modern payment methods and moving away from cheques.
The demise of the cheque
Over 90% of the c£500 million Fee payments made to HMCTS each year by its customers are by cheque, an outdated inefficient and administratively burdensome payment method for all parties. Determined to modernise, improve efficiency and offer better services to its customers, HMCTS and its service partner Liberata developed, piloted and later this year will introduce an electronic payment solution for all its repeat business customers to pay for its services. The service called "Payment by Account" or "PbA" allows customers to pay in advance or arrears electronically from their nominated bank account for any service purchased via PbA. Customers receive an electronic invoice 2-5 working days prior to automatic collection of payments by Direct Debit. The invoice itemises all services purchased in sufficient detail to enable smooth reconciliation of the purchase(s) by the customer. The service has already demonstrated clear savings in time and money for both HMCTS and its customers, and is now in demand for the rollout later in 2012.
PbA in detail
As a direct result of the CCUA (Civil Court Users Association) Lobbying the former HMCS now HMCTS were persuaded to undertake research with its customers, suppliers and other government bodies offering electronic payment solutions and methods. Customer survey results, which secured a healthy 15% response rate, showed an overwhelming desire to have an electronic method of paying for services and moreover a desire to move towards a self service online environment, with over 80% of responders desiring this service. In August 2010, having developed a solution to meet the specific need of their customers, HMCTS launched their pilot solution enabling a small number of repeat business high volume customers to open a PbA account and begin to transact. The use of the PbA service – both account setup and operation – has been kept deliberately simple, encouraging as many businesses as possible to take up the account option. Customers complete an application form and submit to HMCTS, who then conduct relevant credit checks. Once approved, customers are issued with a credit limit and a unique 'PbA number; this PbA number is then quoted when transacting business with HMCTS. Court staff is able to process payments locally using the solution's specially designed fee accounting software, which automatically monitor a customer's credit status and, if credit is available, allows staff at the court or business centre to process the required payment automatically.
Timeframe
Following the success of this pilot, the service is to be offered to all (HMCTS) repeat business customers with the top 300+ active users of court service being targeted in autumn 2011 to apply for a PbA account. HMCTS have set initial targets to obtain 500 customers and process up to 1 million transactions by April 2012 from the go live date in early 2012.
Everyone benefits
HMCTS see substantial benefits in putting this facility into operation, both for itself and its many customers. The benefits revolve around three key areas: (1) improved collection of fees, (2) reduction in cheque processing and associated banking costs, and (3) improved administrative efficiencies.
CCUA member benefits
For CCUA members, the new service provides improved cash flow and reduced payment processing time and banking charges. Specifically customers will benefit through:
MOJ fees correctly assessed and collected (the completion of applications will no longer be delayed because the fee amount is outstanding or submitted incorrectly and you will not have to wait for refunds via payable orders)
You have complete control over the payment method (You can cancel the Direct Debit instruction at any time)
Guaranteed refund in the event of an error (Direct Debit is a payment scheme that protects the interests of the Payer with a guarantee)
You will no longer incur the banking charges for each business cheque of approximately 65p for each raised and processed
Reduced administration in raising and authorising cheques
You will avoid delays caused by the need to raise cheques
You will avoid delays caused by unsigned, incorrect value or lost cheques
Electronic refunds will be made directly into your bank account (avoiding the postal and cheque banking delays for refunds)
Reduced administration in processing cheque refunds
Online self service
This PbA service is only the start of the transformation planned within HMCTS. The immediate next step is to provide all account application and administration facilities to customers through on-line services. HMCTS is considering a comprehensive, interactive, customer self-service account management portal. From this portal, any potential customer could apply on-line for a PbA account with full tracking of the application process, back office work flow management and automated performance monitoring. Using the same portal, customers already with an account facility would have a full range of tools available to manage their accounts. From one intuitive user interface, customers would be able to: request statements and invoices, download current and historical transactional information, update account details, lodge enquiries, manage their credit limits and make additional payments.
Your protection and security
The direct debit guarantee provides assurance to users of the Scheme that any money debited in error will be refunded immediately by the user's bank. This guarantee covers those circumstances where there is no resolution available between the user and MOJ. The MOJ has an information security policy in place that meets the requirements of the Cabinet Office Security Policy Framework. All matters relating to the Variable Direct Debit Scheme will be administered by designated personnel within MOJ or the MOJ's appointed service provider. No financial or organisational data will be used for other purposes without your permission.
Your questions and ideas welcomed
HMCTS are keen to ensure that any new service they introduce is positively influenced and shaped by you, the regular users of these services. So, they undertook some research this year and received a pleasingly high response rate of 15%. This new PbA service has been designed around your reported requirements but if you have any further ideas or thoughts then do tell them. This can be done by contacting either Nick Lonergan or Paul Mawson of the Payment Solutions Programme (PSP) in any of the following ways: Nick Lonergan – HMCTS Project Manager Tel: 02033346759 E: Nick.Lonergan@justice.gsi.gov.uk Or Paul Mawson – Liberata Project Manager Tel:02033346779 E: Paul.Mawson@justice.gsi.gov.uk The official launch of the PbA Service will take place a little later this year at the CCUA`s Annual Conference 2011 scheduled to be held at the Leicester Marriott on 20/09/11.