We've rebranded!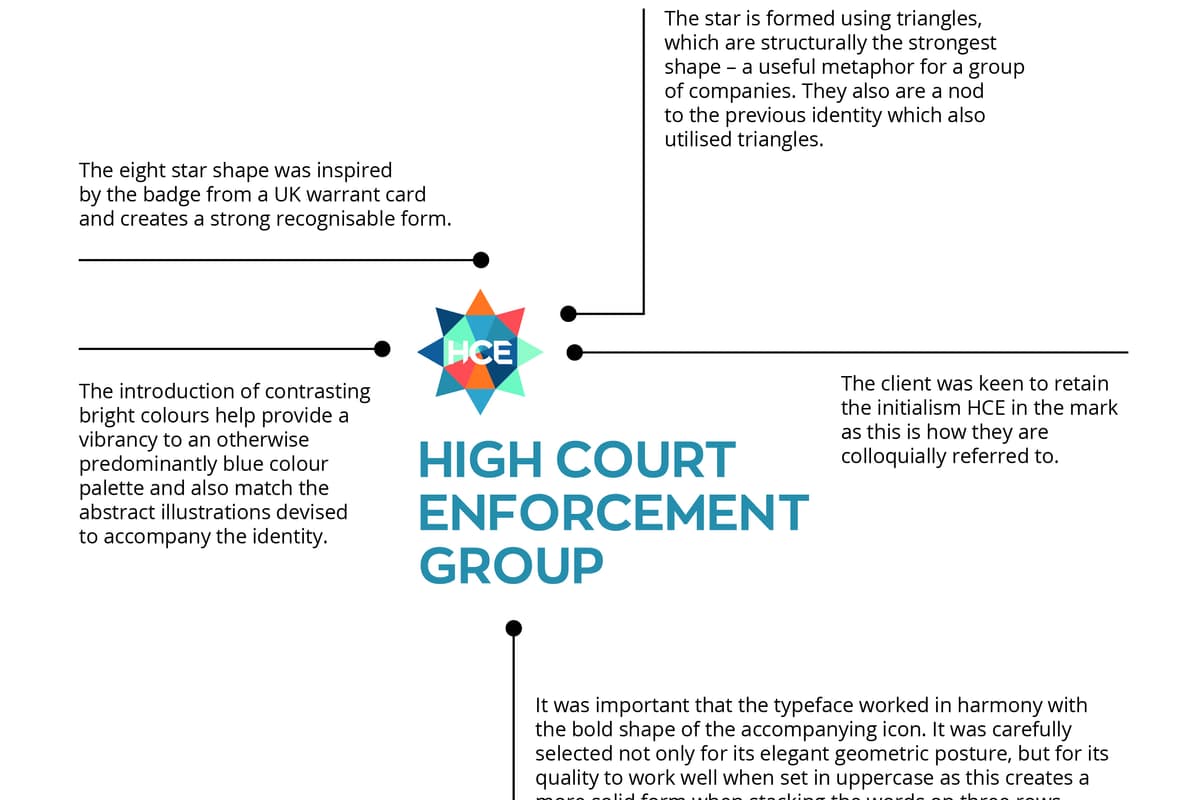 The team at High Court Enforcement Group is delighted to announce the launch, today, of our new brand.
But it's not just HCE Group who has rebranded – so have Excel Civil Enforcement and eviction specialist National Eviction Team, both part of HCE Group.
When we briefed our marketing and design agencies, we set them the task of developing a brand strategy to bring consistency and clarity.
We were looking for not only a visual identity of each company that would stand out but also a family of brands that work together.
Earlier this year, we developed a new visual language of bold patterns, and this has been carried into the logos themselves and also the visual language of Excel and National Eviction Team.
The end result is vibrant and dynamic. We love it – and we hope you will too!
Please visit the websites to take a look:
https://www.excelenforcement.co.uk/