Eviction of trespassers - hazards and health and safety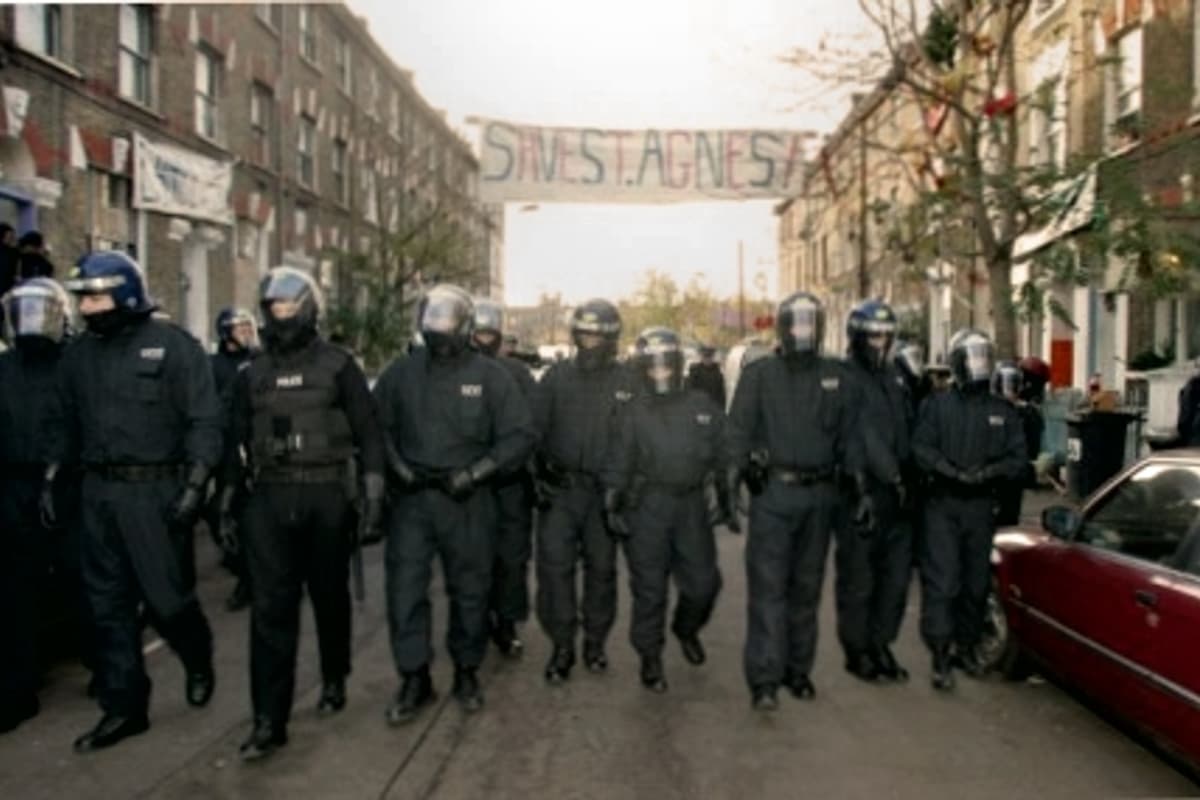 We recently covered the use of the High Court writ of possession to remove trespassers ("persons unknown"). In this article, we look at the actual eviction – the preparation and the execution of the writ.
Trespassers may include squatters on commercial property or land (squatting in residential property was made a criminal offence in September 2012), travelers and protesters/activists, whether environmentalist or anti-capitalist. Protesters can be the most challenging as they will have an agenda and can often summon additional support at short notice.
Planning the eviction
Before the eviction, we will develop a detailed operational plan, which will include risk assessments.

The general risk assessment will be based on information provided by the client. This will include details of the property/land, topography, estimated number of occupants, boundaries and, if possible, plans. If known, details of any affiliations of the occupants are helpful, for example they may be linked to Occupy.
The pre-planned risk assessment is the next phase, where we ask the client for any additional information we need. We are very likely to do a site visit to establish the layout, number of people on site, including children, vulnerable adults and animals, visible barricades, any signs of potential lock-ons and rooftop/treetop occupation.
Once we have all this information, we will be able to complete our operational plan, having determined our potential methods of entry, evaluated what specialist teams and equipment we will need and the level of police support.
The Courts Act 2003 Schedule 7(5) covers the right of the HCEO to request police support, and Criminal Law Act 1977 section 10, makes it an offence to obstruct an enforcement agent executing a High Court writ of possession.
Executing the writ of possession
On the day, we will be undertaking a dynamic risk assessment, covering the potential for additional problems, such as booby traps and barricades.
We will have done all we can to avoid alerting the trespassers to the eviction, to prevent reinforcements being called for via social media. In the case of protesters, where we know who the group is, we will look into its social media profiles.
We have a duty of care to our enforcement agents – we will make sure that we are ready for a quick retreat if needed, and they are equipped with a stab proof vest, video recording equipment, mobile phone and vehicle tracking.
We also have a duty of care for the safety of the trespassers and the general public (for example, where the property is on a busy city street) and we will execute the writ in accordance with the Human Rights Act 1988 (HRA) and the Health and Safety at Work Act 1974 (HASAW).
Eviction challenges and hazards
Sometimes, particularly in the case of protesters, a degree of resistance is to be expected. This can include:

Barricades

Missiles aimed at the enforcement agents

Booby traps

Lock-ons to the infrastructure, which can place both the trespasser and the enforcement agent in some degree of danger, making this an area for our specialists

Rooftop and treetop protests, where specialists are needed to get them down safely
Once the agents have gained access to premises, they will quickly look to secure the site to prevent rooftop access and further lock-ons.
Biological and chemical hazards are always potential hazards. With empty commercial buildings, many are likely to have asbestos, which needs experts on hand to check the site if any has been exposed.
Finally, evictions tend to take place early in the morning to have the element of surprise and also the power to many buildings will have been cut off, so the agents will be working in darkened conditions.
Skilled teams
We have NEVER failed to enforce a writ of possession.
This is down to our thorough operational planning process, the skills and experience of our teams and the extensive training we provide them.
Please get in touch if you would like to know more.