Our new debtor app - launch preview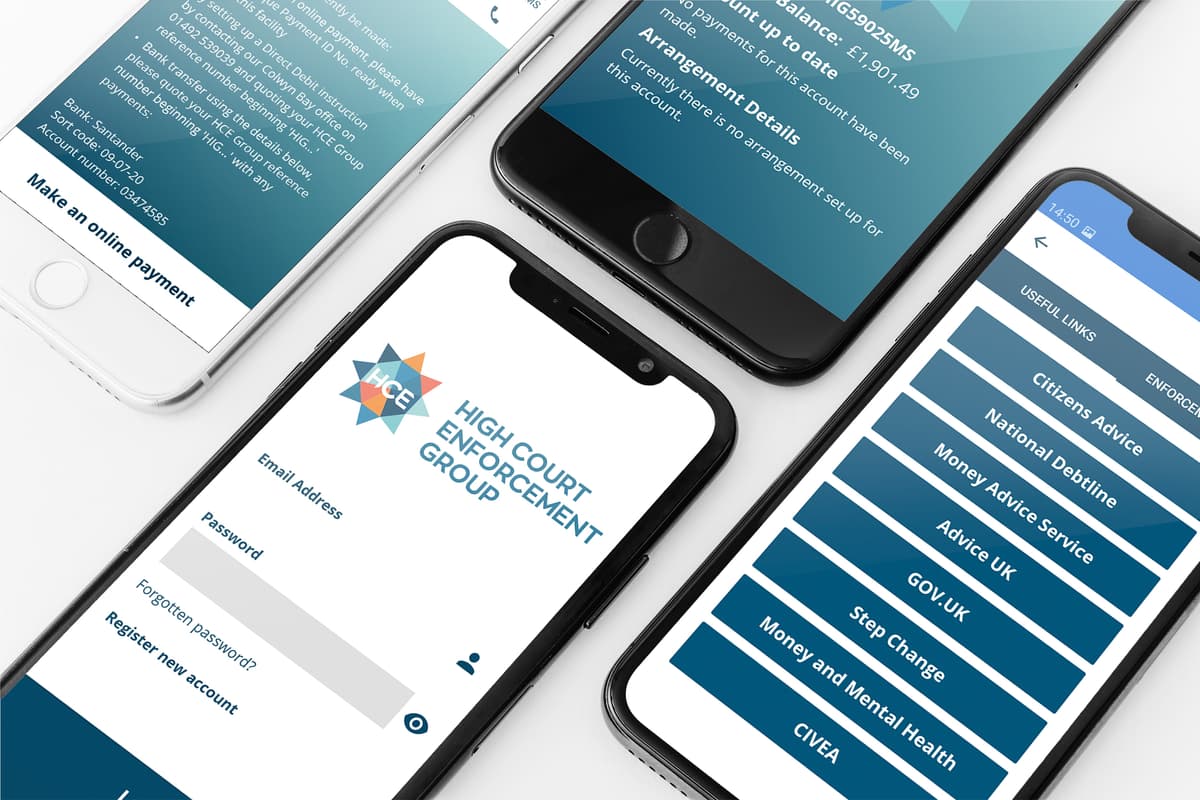 October 2019 sees the launch of our new app, designed to help debtors manage and pay their debt. The app was built by our in-house IT team and will be available on the Apple Store, Google Play and the Microsoft Store.
Quick payment
The app will provide debtors with an easy way to manage the payment of the sums they owe, in addition to letter, text and telephone reminders. The app connects with our online payment portal to make it easier to make a payment.
Functionality
The app will send notifications to the debtor's mobile phone reminding them about payments due with a link to the secure payment page with a unique reference code to correctly allocate the payment
The app shows the amount owed, what has been paid (including date and amount), payment arrangement details and what is outstanding. We have developed a user-friendly colour-coding status system
Green for accounts that are up-to-date
Red for those in arrears
If they have another case that HCE Group is managing, they can add this using the case reference number, so they can see all their activity in one place, giving them a single view of their debt.
Links to charities
The app has a useful links sections, which takes the debtor to the websites for the leading UK debt charities, as well as other sources of information including GOV.UK, should the debtor need any assistance.
GDPR and privacy first
We have taken into account data privacy issues when developing the app, so that it only includes personal contact data which was included in the initial letter the debtor receives from us.
If the debtor wants to add other information into the app, such as their date of birth, address or phone number, they can do so, but this data will be stored separately from our case management system. We are not recording the app user's location.
The debtor will need the case reference and their name as shown on the letter to register, to prevent anyone other than the debtor accessing the information. Once they have registered, they need to verify their email and then have access to their account.
Development
After the app launch, we have a programme of enhancements for the app over the coming months, so watch this space!