Demonstrator eviction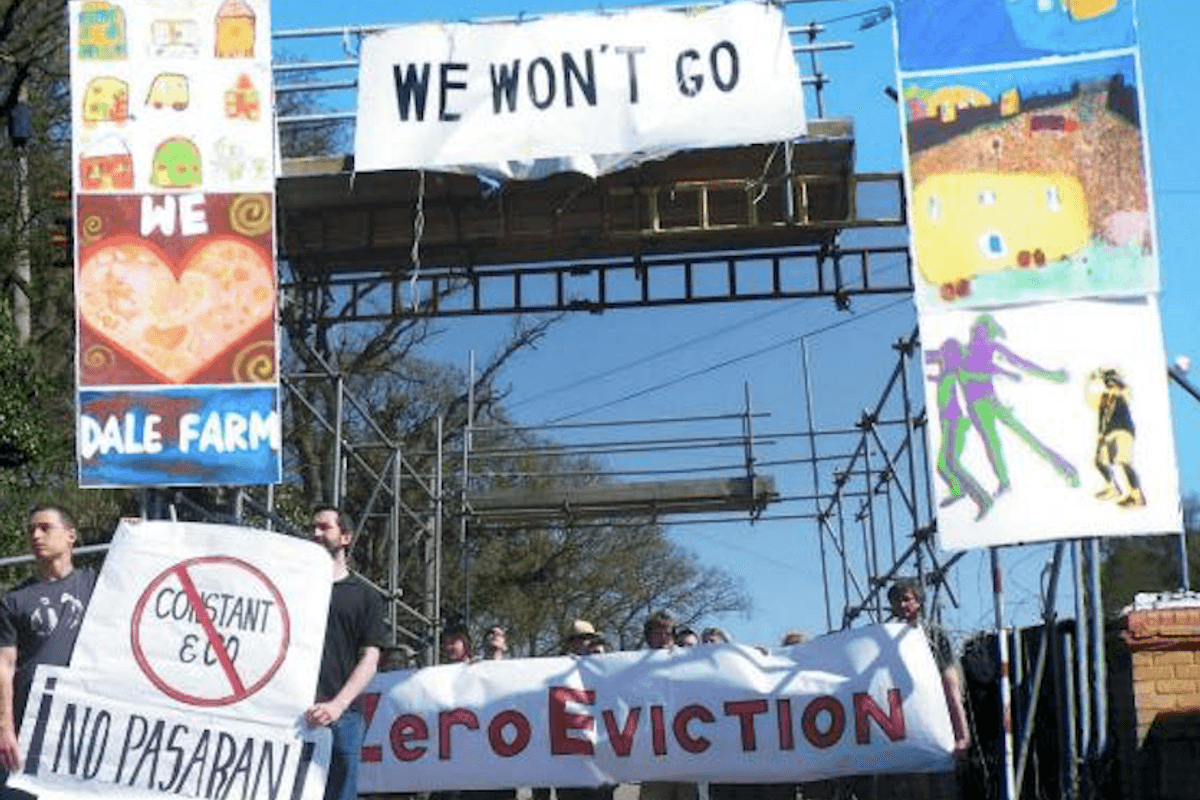 The National Eviction Team specialises in large scale evictions of environmental demonstrators and protesters. The National Eviction Team is part of High Court Enforcement Group.
Large scale eviction of environmental demonstrators
Our services are tailored to your needs, according to the nature of the protest, the site and the likely degree of resistance.
We will develop a detailed and bespoke plan for the eviction and risk assessment, covering all aspects of the eviction, including health and safety planning for your staff, our enforcement agents, the protesters and members of the public.
Because of the high level of resources we have, we can work to short deadlines where needed. There are instances where we have undertaken the eviction within 48 hours of instruction.
Specialist eviction services
We have a great number of specialist teams and equipment, including:
Tunnelling
Climbing
Lock-on removal
Ground enforcement
Evidence gathering
Roving patrols
Site security
If it is likely that police support is required, we will arrange that on your behalf, agreeing with the police the number of officers who can be deployed, the timescales, the arrest policy and the privacy policy.
Security pre- and post eviction
Environmental demonstrators are likely to set up encampments, dig tunnels, set up tree-top and roof occupations. There can be very extensive lock-ons, which are challenging to tackle, particularly from a health and safety perspective. Once they get wind of an eviction, they may also bring in reinforcements to escalate the protest.
Our site security risk assessment comprehensively recommends what should be put in place before the eviction to prevent encampments and lock-ons. Our detailed plans may include measures such as: perimeter security, shepherding teams and roving patrols.
We also advise clients on actions to prevent re-occupation. We prepare plans in advance, so these are ready to be put in place as soon as the eviction is complete. We can also provide manpower – for example, security guards with dogs – to guard the perimeter whilst more permanent security measures are being put in place.
Clients and experience
Click here to view a selection of the clients and evictions the National Eviction Team has worked on.
To find out more
Please call us on 01792 450031 to find out more about our eviction services. We can undertake your eviction from property or land, whatever the scale, whether it is protestors, squatters, commercial tenants or private tenants.
You can also see more detail on the specialist environmental eviction services we provide on the National Eviction Team website.