Three award wins for HCE Group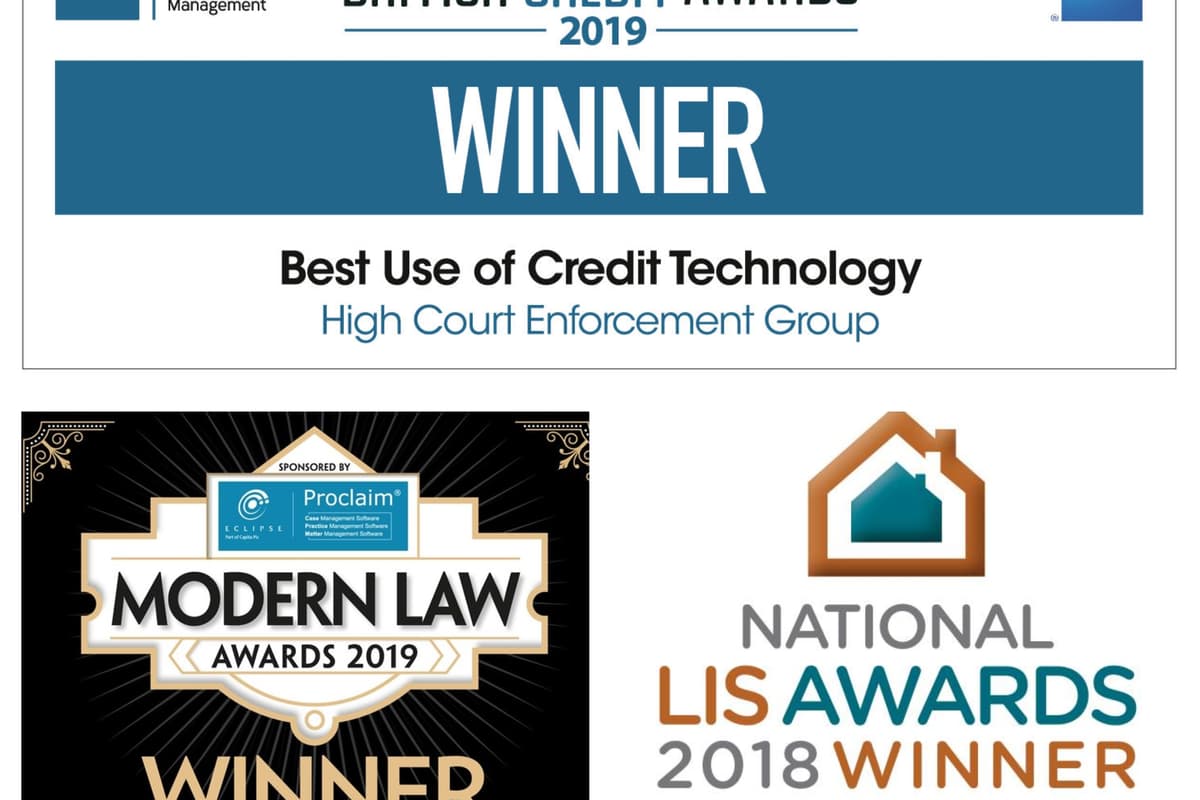 Over the past three months we have added significantly to our awards cabinet, starting with the award for "Best legal services provider" at the Landlord Investment Show Awards back in November 2018. Find out more about our services for landlords here.
This was followed in January 2019 by the Modern Law Awards in the category "Outstanding commitment to training". You can find out more about our training here.
Finally, we picked up the award for "Best use of credit technology" at the CICM British Credit Awards held on 7th February 2019. You can view the other winners here.
We are really pleased to have been recognised for the work we do, especially across a number of different areas of the business, and these awards reflect the hard work that is being done by the team at High Court Enforcement Group.